Decolonizing Global Climate Policy
Examining the role afforded to African countries in global debates on addressing climate change and its implications on the prevailing global geopolitical order.
Virtual Program
Thursday, July 21, 2022
12:00PM – 1:00PM ET
In partnership with The Energy for Growth Hub, join us at The Africa Center for a virtual discussion with Rebekah Shirley, Faten Aggad, and Uzodinma Iweala on the implications of a more Africa-conscious approach to global climate policymaking. The effort to address climate change is both urgent and global in scale, requiring collaboration, financing, and innovation across borders. But many of the institutions, systems, and processes set up to facilitate international collaboration on climate reflect (and often reinforce) damaging narratives, inequities, and power imbalances with deep historical roots that inhibit the development of fair and productive partnerships. How can we address the climate crisis and end energy poverty while working to deconstruct these harmful narratives and ensure that climate policy has a foundation in justice and equity?
Tickets are free but registration is required in order to receive the zoom link.
REBEKAH SHIRLEY, PH.D                                                                     
Dr. Rebekah Shirley is the Director of Research, Data & Innovation at the World Resources Institute, Africa, Fellow at the Energy for Growth Hub, and former Chief of Research at Power for All. Rebekah earned her PhD in Energy Resources from the University of California, Berkeley, and leads applied research on power systems and clean energy integration, working across Southeast Asia, Africa, and the Caribbean. Hailing from the West Indies, Rebekah now lives in Nairobi, Kenya.
FATEN AGGAD
Faten Aggad is a Senior Advisor on Climate Diplomacy and Geopolitics at the African Climate Foundation (ACF). Prior to joining the ACF in February 2022, Faten served as the Senior Advisor to the African Union High Representative on future relations with the European Union. She was also a consultant for the African Union (AU) Commission's Reforms Unit on the reforms of some AU organs and agencies. She has experience working for multiple think tanks as well as multilateral agencies covering issues of international governance, economic development and diplomacy. She also served as an Advisor to the Africa Forum under the leadership of former President Joaquim Chissano of Mozambique.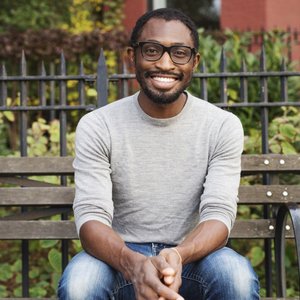 UZODINMA IWEALA
Uzodinma Iweala is an award-winning writer, filmmaker, and medical doctor. As the CEO of The Africa Center, he is dedicated to promoting new narratives about Africa and its Diaspora. Uzodinma was the CEO, Editor-In-Chief, and co-Founder of Ventures Africa magazine, a publication that covers the evolving business, policy, culture, and innovation spaces in Africa. His books include Beasts of No Nation, a novel released in 2005 to critical acclaim and adapted into a major motion picture; Our Kind of People, a non-fiction account of HIV/AIDS in Nigeria released in 2012; and Speak No Evil (2018), a novel about a queer first-generation Nigerian-American teen living in Washington, D.C. His short stories and essays have appeared in numerous publications like The New York Times Magazine, Vanity Fair, and The Paris Review among others. Uzodinma was also the founding CEO of the Private Sector Health Alliance of Nigeria, an organization that promotes private sector investment in health services and health innovation in Nigeria. He sits on the boards of the Sundance Institute, The International Rescue Committee, and the African Development Bank's Presidential Youth Advisory Group. A graduate of Harvard University and the Columbia University College of Physicians and Surgeons and a Fellow of The Radcliffe Institute at Harvard University, he lives in Brooklyn, New York.